#BigTripHome2019 – itinerary
Only 4 weeks now until I leave my life in London behind and begin my #BigTripHome2019. Lots of people have been asking what my plans are so I thought I would lay it all out here instead, and then you can follow my journey on social media following this hashtag!
My journey from London to Perth will take approximately 6 weeks, and is split into three parts. In Part 1 I'm travelling 'solo' but will be joining an organised tour. Part 2 I'll meet up with my partner to attend a friends wedding. Part 3 I've planned our own tour for the final couple of weeks before we arrive finally in Perth.
Only 31 days to go! Woot woot!
Part 1 – 22 day G-Adventures tour: Thailand, Laos & Vietnam Adventure
Late on 26th March I'll take that momentus one-way flight out of London, directly to Bangkok on Thai Airways. I was really pleased to pick up that flight for a mere £316, which arrives about 3pm (local time) on 27th – just in time for the welcome meeting of the tour group at 6pm. I've got an airport transfer included so should all be easy peasy.
I'm very familiar with GAdventures, having done six of their tours previously and had an amazing experience every single time. The small groups and the style of travel where they show (and encourage) you to use the local public transport, really attributed to building my confidence to travel on my own 5 years ago, and develop my own preferred style since then of staying, eating and travelling with locals wherever possible. The comfort of having a guide on hand, whist having the freedom to shape the tour to do the things I want to do, either with the others or by myself, suits me well. They also have a sustainability ethos and try and inject spending back into local communities by using local suppliers and supporting local charities.
This tour takes us from Bangkok to Chiang Mai on overnight train, where we spend some time exploring the Doi Suthep temple and trying out bamboo rafting, before heading to the banks of the Mekong River at Chiang Khong. We then cross the border into Laos and travel by traditional boat down the Mekong River for two full days until we get to Luang Prabang. We hang here for a bit, exploring caves and temples, cycling around and getting massages, before experiencing a local homestay and traditional Laotian food in a nearby village, Vang Vieng. We then move on to spend some time in the capital of Laos, Vientiane.
On day 12 we fly from Vientiane to the bustling city of Hanoi, the capital of Vietnam for a few days. Here we technically change tours, so some in the group may leave and some may join – it will be interesting to have a new mix of people! Once we're all settled, we jump onto a junk boat to cruise Ha Long Bay for some swimming, seafood and island exploring. The next day we take an overnight train again, this time down to Hue to spend two days exploring this city and trying specialties such as banh khoai (Hue savoury pancakes), and banh bot loc boc tom thit (thin rice paper filled with meat and shrimp) .
Next we spend three nights in Hoi An. There are plenty of temples here, the Thu Bon River, the beach, and this is apparently the place to go get clothes tailor-made for cheap cheap! We also get treated to a noodle making demonstration at 'Ooodles of Noodles', a G-Adventures-supported project run by STREETS International, which empowers former street youth through skills and hospitality employment training.
Our final nights are spent in Ho Chi Minh City, getting a guided tour of the Cu Chi Tunnels and learning more about the Vietnam War, among many other activities. Then the hardest part comes, having to accept that the tour is all over and saying goodbye to newfound friends. Every time I do this I get what I call 'tour withdraws', when you are in the same city but knowing all the people you know are gone and feeling a bit lonely. Preempting this, I've booked a flight out early on the last day instead of sticking around, and heading off to spend a night with a friend of mine in Singapore.
Part 2 – A tropical getaway for the wedding
Friends of ours are getting married in Mauritius, so I'll be taking a direct flight from Singapore across to this tropical paradise. Here I'll be reunited with my partner, who will fly in from London, arriving a mere 2 hours ahead of me. We spend almost a week here celebrating, drinking, swimming, boating and working on our tan. The husband-to-be's family are locals, while the wife-to-be is Irish, from the same area my granny was from. Its going to be a fun mix of enjoying the 'craic' with the Irish clan and hanging with locals, and getting time to chill out and explore in-between!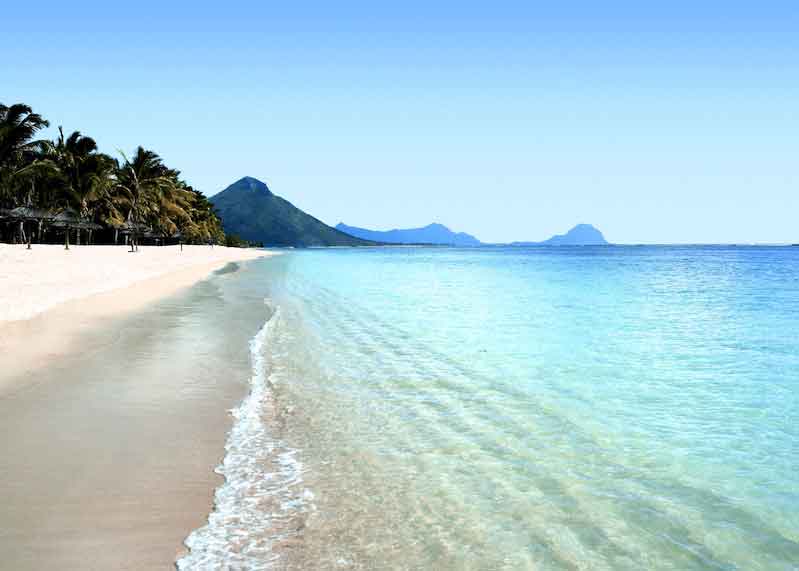 Part 3 – taking the long way home
When the party is all over, we take the red-eye flight back to Singapore for a few nights because, why not? We love this city. I've been there 8-9 times already, but my partner only once, so I'm going to happily play tour guide and get to re-live all the great places of this dynamic and interesting city. Most likely see the zoo, night safari and bird park, explore the history of Singapore in Chinatown and EAT LOTS OF AMAZING FOODS.
Just when we think our stomachs are about to explode, we will then have to squeeze into the narrow seats on our Air Asia flight to Krabi, in the south of Thailand. Here we will lie like beached whales, cocktails in hand, for a relaxing 6 nights. By then I will probably consider myself an 'expert' on all things Thai from my previous tour, and likely be showing off my new-found knowledge of local cuisine and traditions to my partner as we explore Krabi and neighboring regions such as Phuket and Ko Lanta.
Just when we think we might have 'worked off' all the food we ate in Singapore, we will take a quick flight to Penang in Malaysia to do nothing else but sample all the local delicacies. I've heard so much about local food in Penang, its been on my 'bucket list' for a long time. As an added bonus, it will be chance to hang out with a close friend of mine who will be coming up from KL to see us. Should be a great final two night 'city break' full of laughter and good food, before we take the last leg of the trip to our new home in Aus.
So there you go – my 6 week trip in a nutshell. What do you think? Been to any of these places already? Any recommendations? Let me know in the comments below and keep an eye out for #BigTripHome2019 on Instagram, Twitter and Facebook for pictures and videos of the epic journey!